Validate Novel Administration Routes to the Eye, Extrapolate Effectively from Preclinical Models to Inform Safety & Efficacy, and Define Relevant Endpoints for Clinical Trials to Transform Rare & Common Eye Disease Treatment
Gene therapy represents the next frontier in ophthalmology. With recent rapid technological advancements, 100+ programs in active preclinical and clinical development, promising clinical trial results for both rare and common disease, a paradigm shift in how visual impairment is treated is well under way.
At the interface between innovation in preclinical research and those at the forefront of clinical development lies the 4th Annual Gene Therapy for Ophthalmic Disorders Summit, uniting thought leaders from leading biopharma and academic institutes working to transform eye disease treatment.
Over 3 days, 30+ expert speakers from groups targeting both rare and common diseases will share new data, host exciting panel discussions, and facilitate deep dive sessions into key challenges facing the field. 2023 is your year's only guide to:
Define relevant preclinical and clinical endpoints
Explore novel routes of administration to the front and back of the eye
Improve the translatability piece of your preclinical model work
Registering for 2023 will grant you access to keynote plenaries from leading gene therapy figures, focused discussions addressing the most pressing challenges facing your programs, and highly appraised networking opportunities with 130+ of your peers, all to leave you with the actionable tools, insights, and connections you need to enhance your ophthalmology work.
As the field matures and becomes more sophisticated in its approach to drug development, make sure you join us to stay abreast of the latest developments from the past year.
"It is a powerful thing to get all of the world's leaders in the ophthalmic gene therapy space into one room together. A fantastic conference."

Spark Therapeutics 
World-Class Speaker Faculty Includes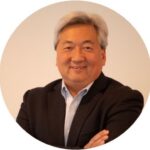 Chief Medical Officer
SparingVision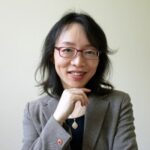 Vice President, Translational Research
Abbvie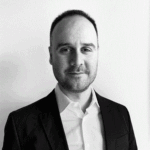 Vice President Preclinical Development
MeiraGTx
Chief Regulatory & Quality Officer
Opus Genetics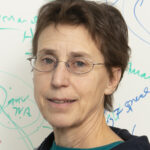 Bullard Professor of Genetics and Neuroscience
Harvard University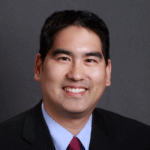 Senior Director, Translational & Experimental Medicine, Retina Clinical lead
Janssen
"The summit is a great gathering of leaders in the development of gene therapies for ocular indications; a place to interact and exchange thoughts on current concepts and concerns in the field."

Dan Chung, Chief Medical Officer, SparingVison 
"It is a transformative time for the field of gene therapy in retinal diseases. What a pleasure to be involved in an important meeting which keeps us current on state-of-the-art platforms and relevant clinical developments."

Ash Jayagopal, Chief Scientific Officer, Opus Genetics
Other Events in the Gene Therapy Series